Thuis op het asfalt en de onverharde weg.
**Alle prijzen zijn niet-bindende adviesverkoopprijzen in Euro incl. BTW en kunnen zonder voorafgaande kennisgeving worden gewijzigd. Bovendien wordt een vaste transportkost van Euro 169,40 aangerekend. Alle informatie zonder garantie. Fouten en omissies voorbehouden. Met de publicatie van deze prijslijst verliezen alle eerder gepubliceerde prijslijsten hun geldigheid. NL 07/22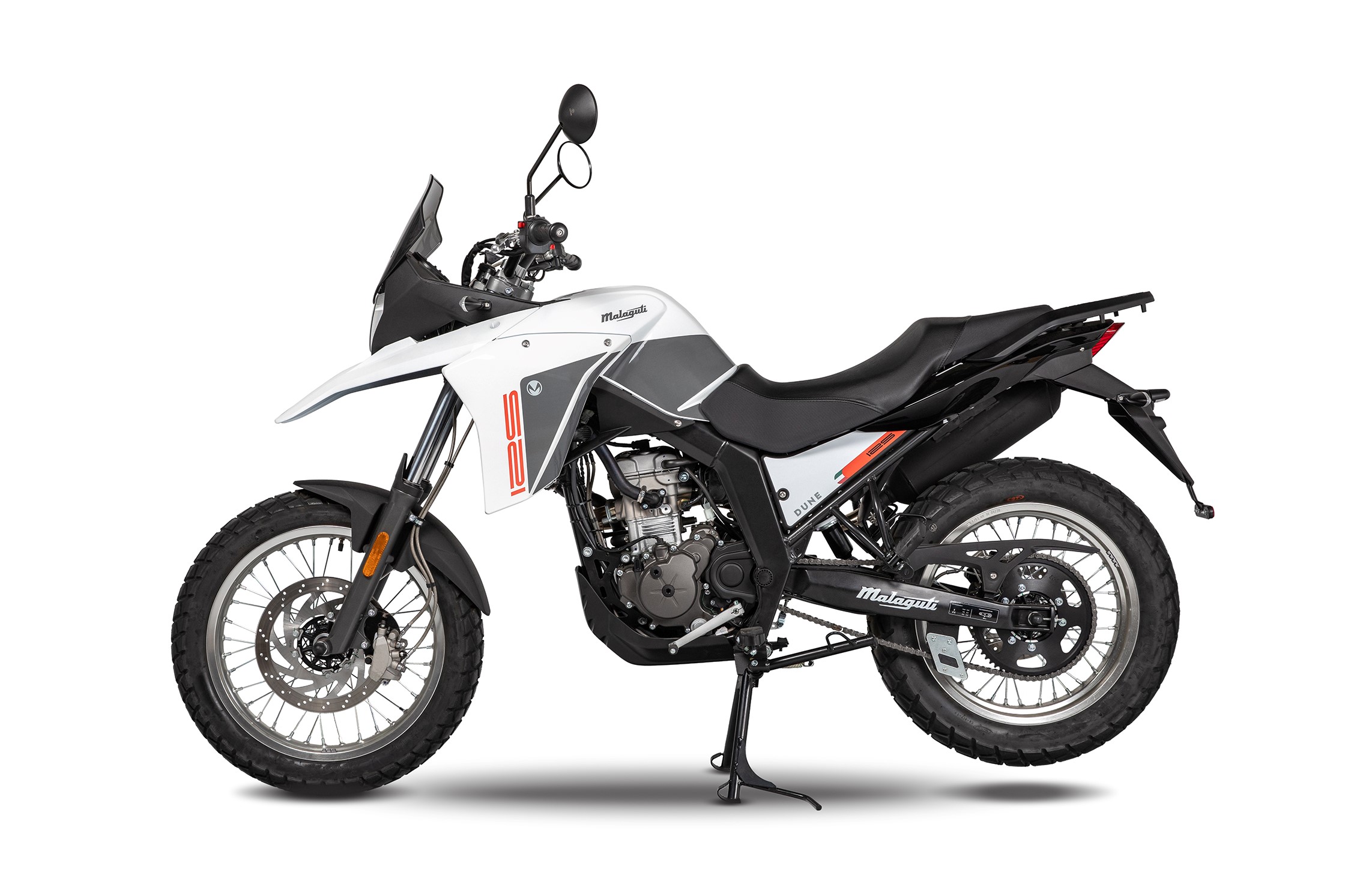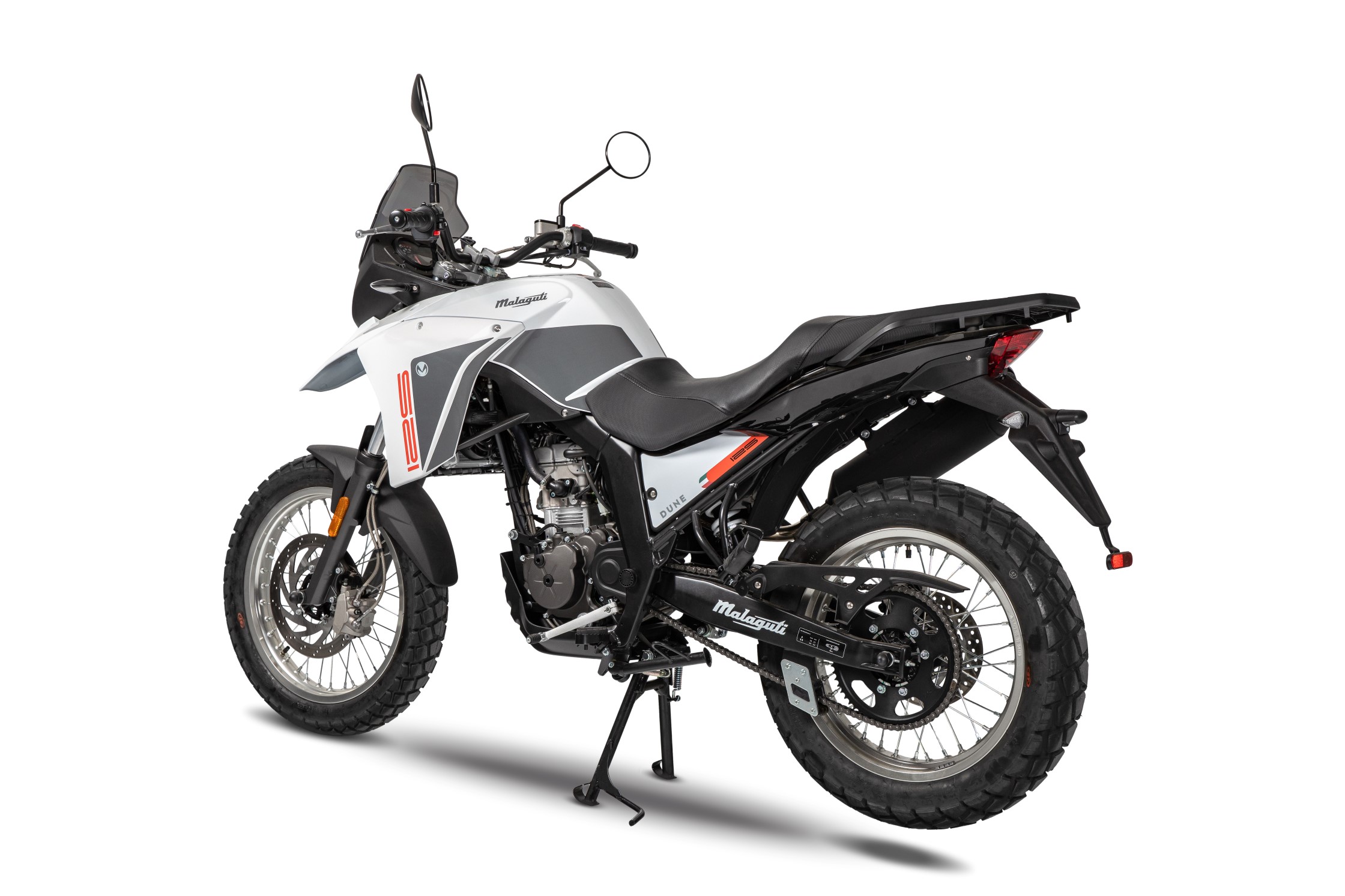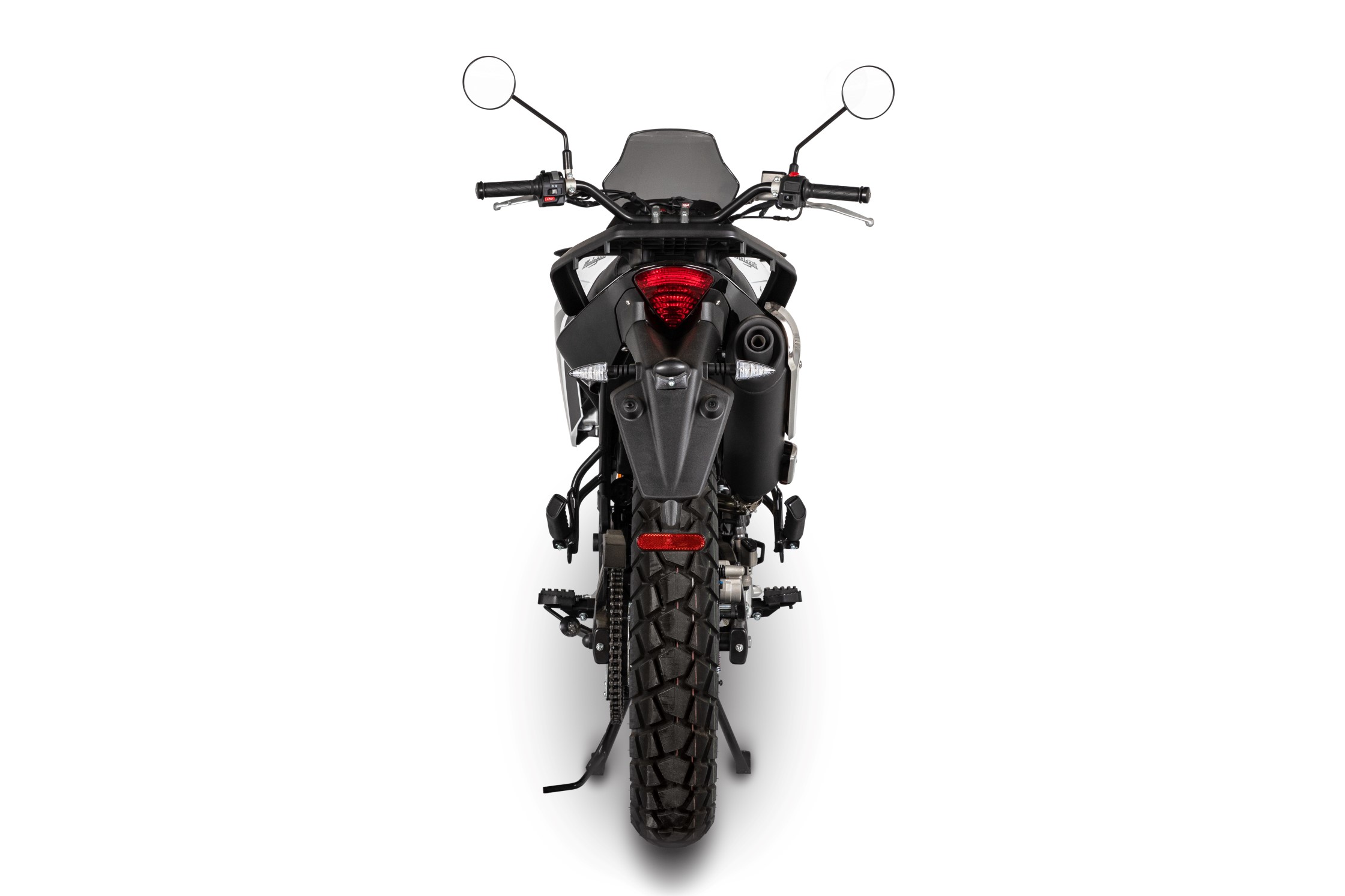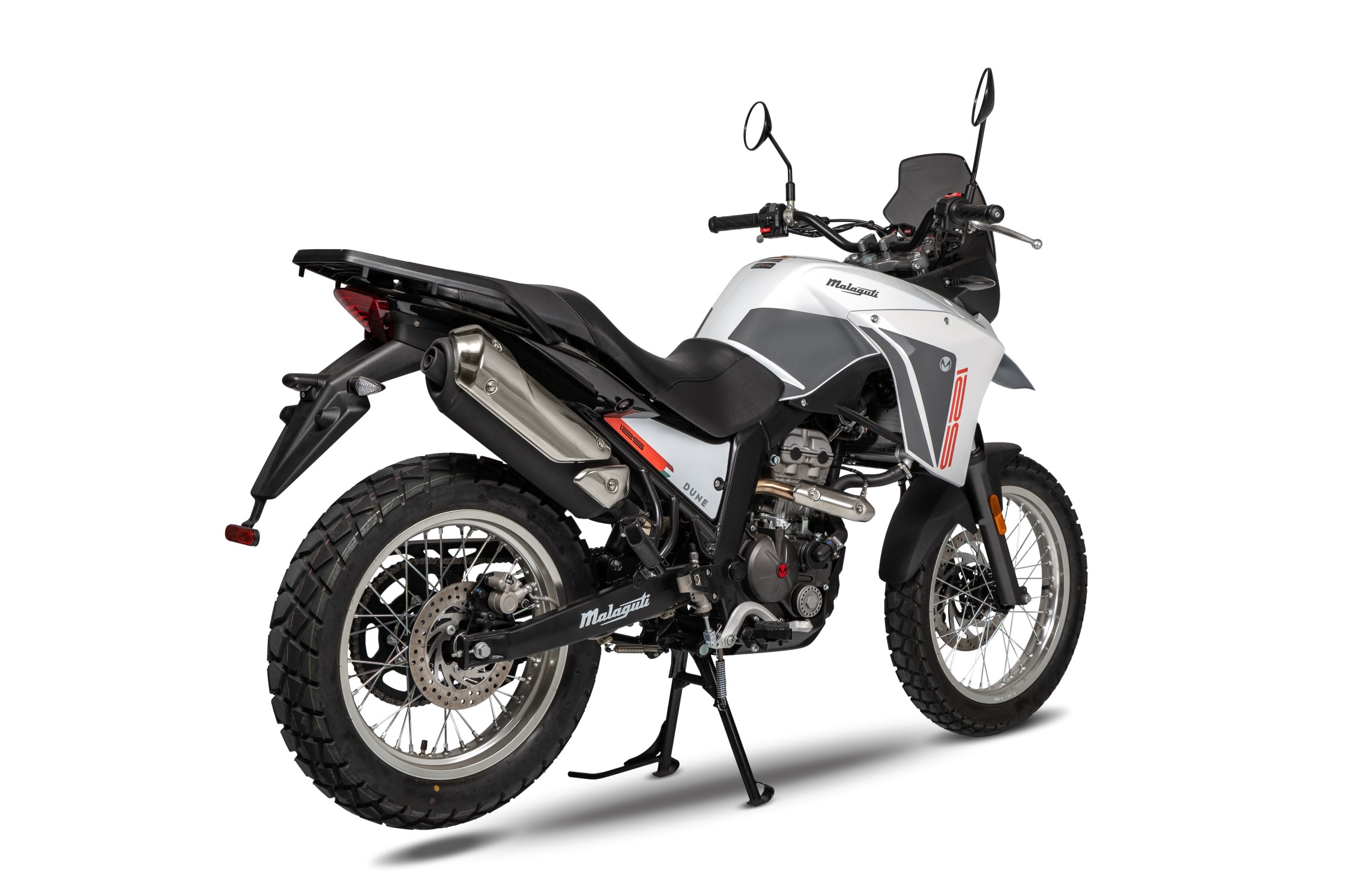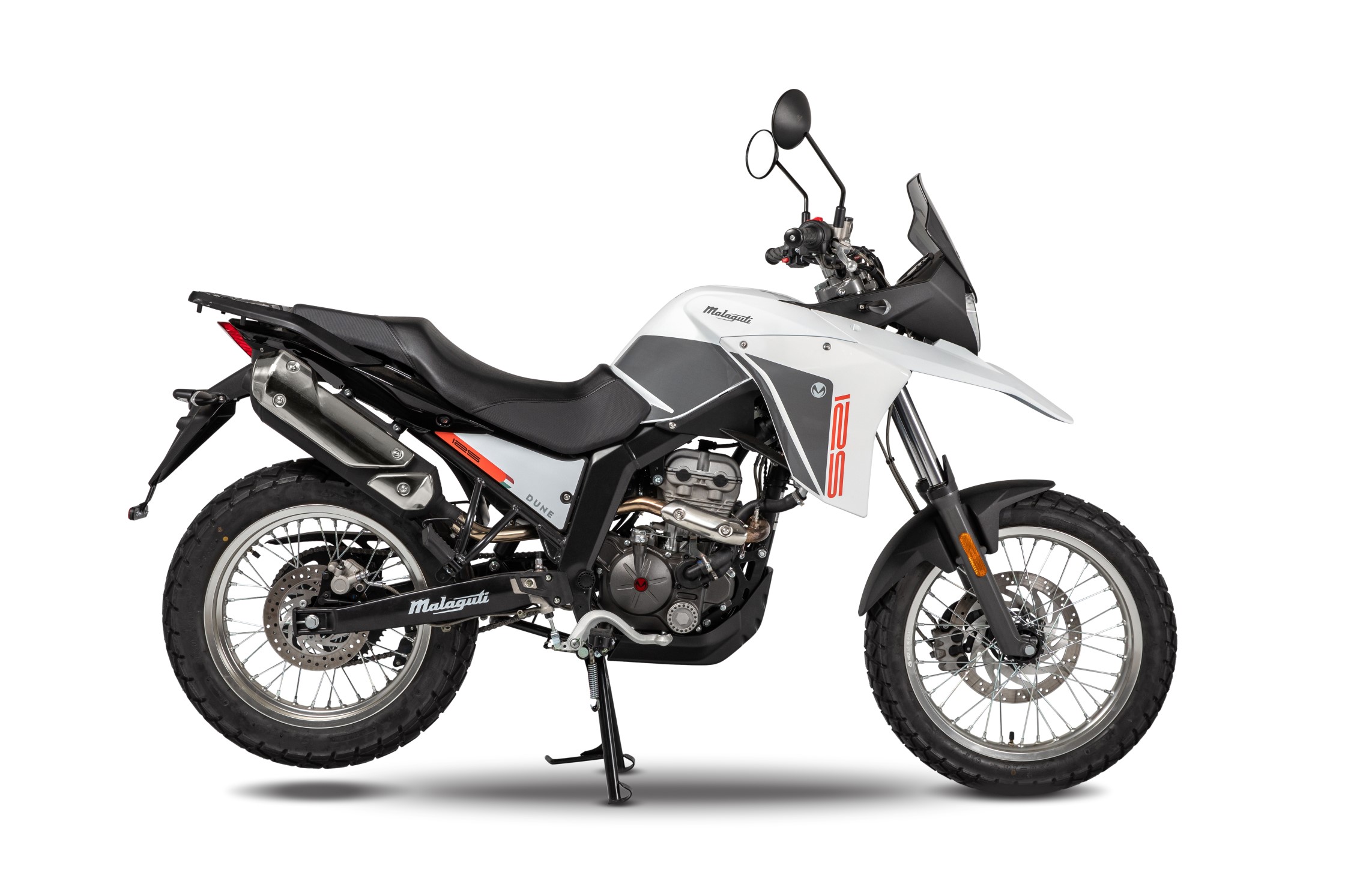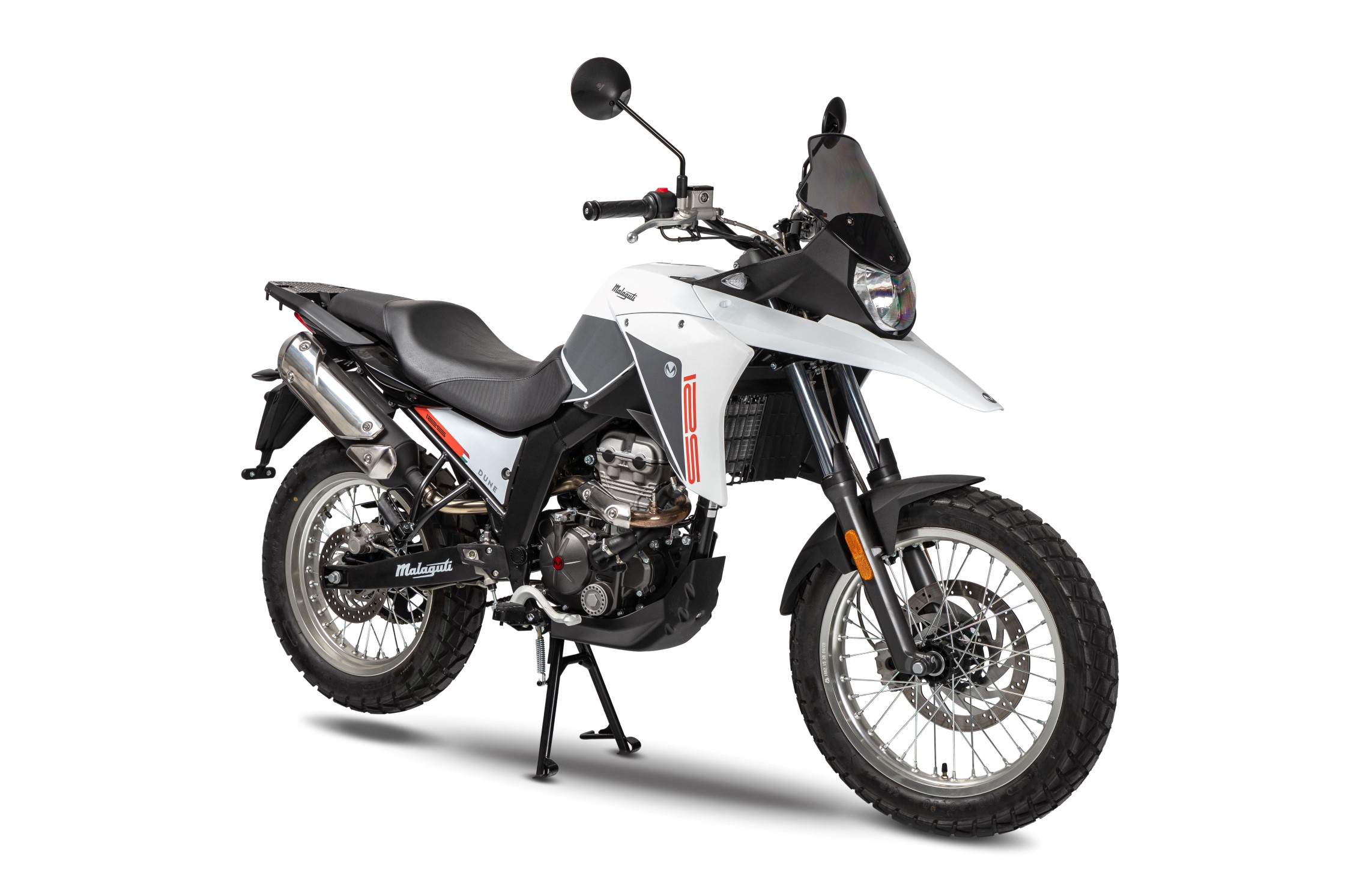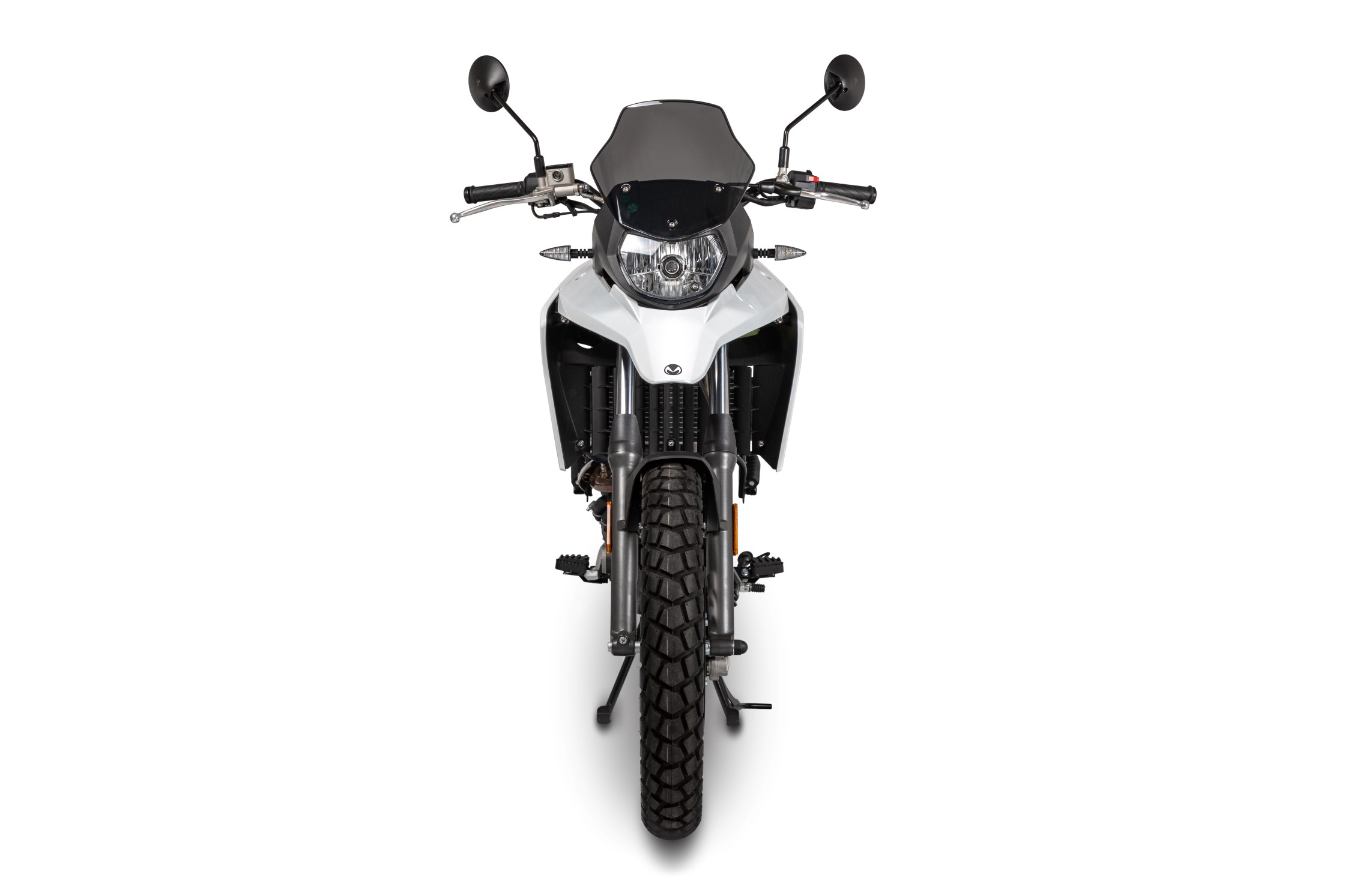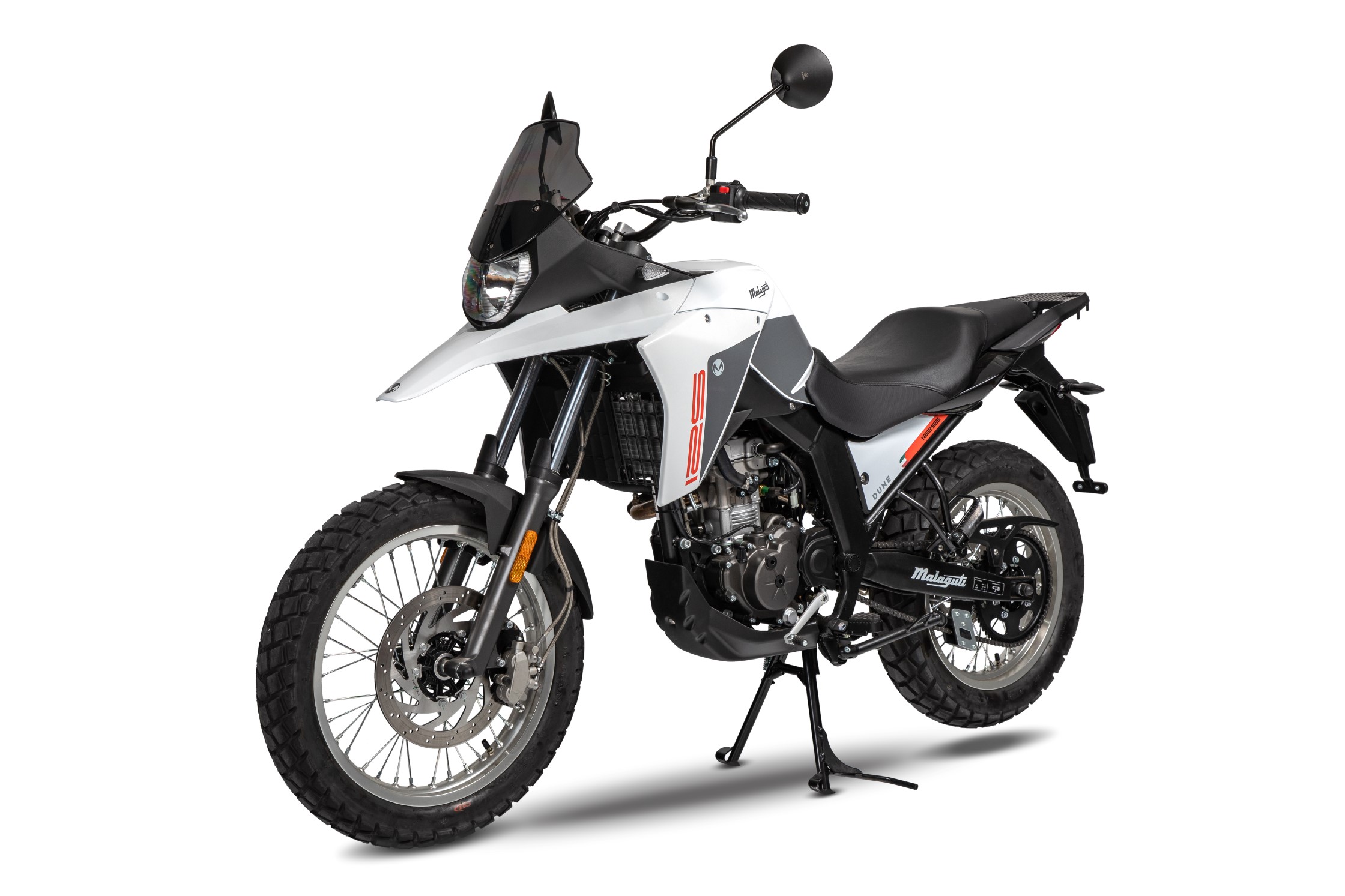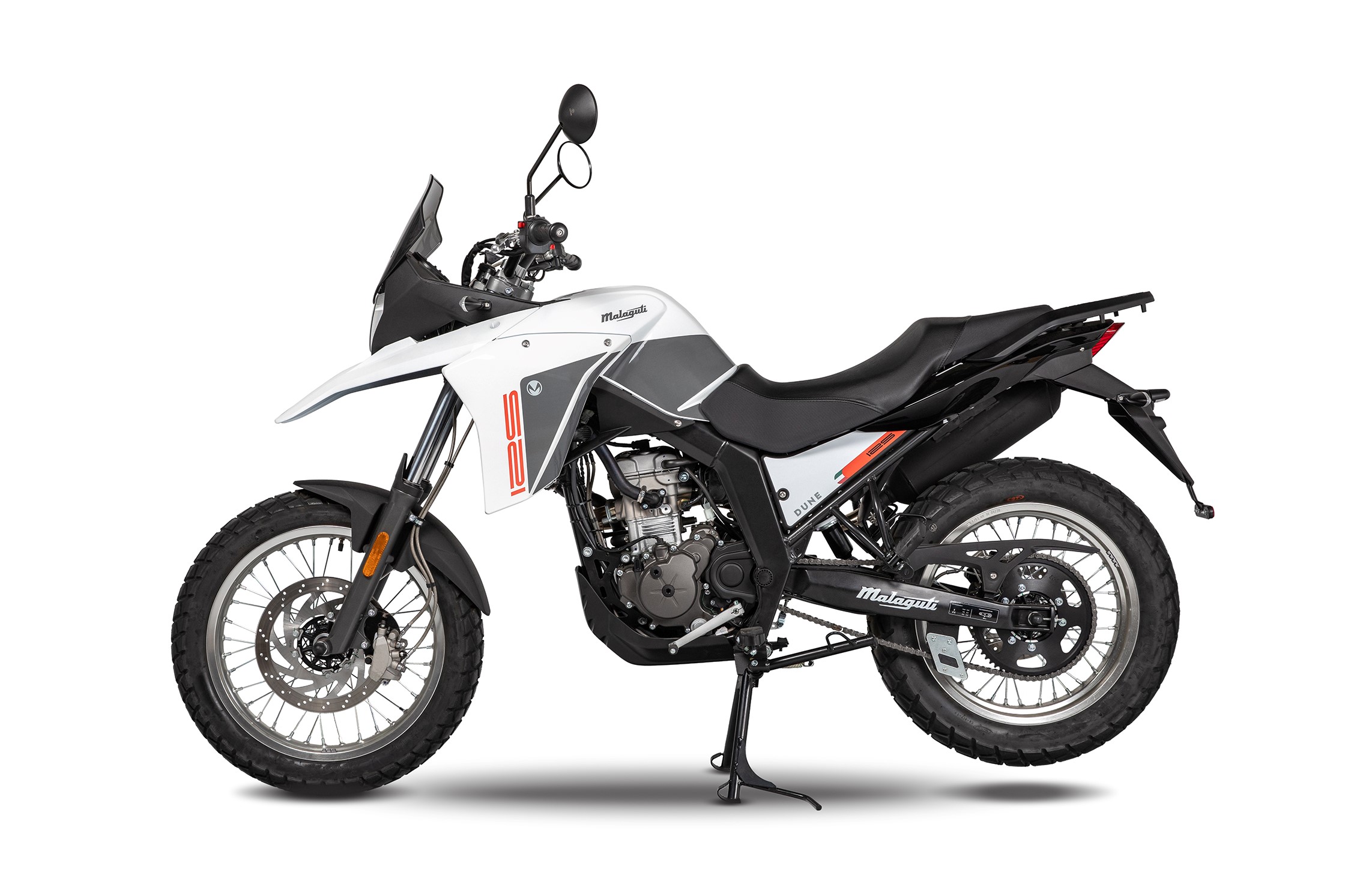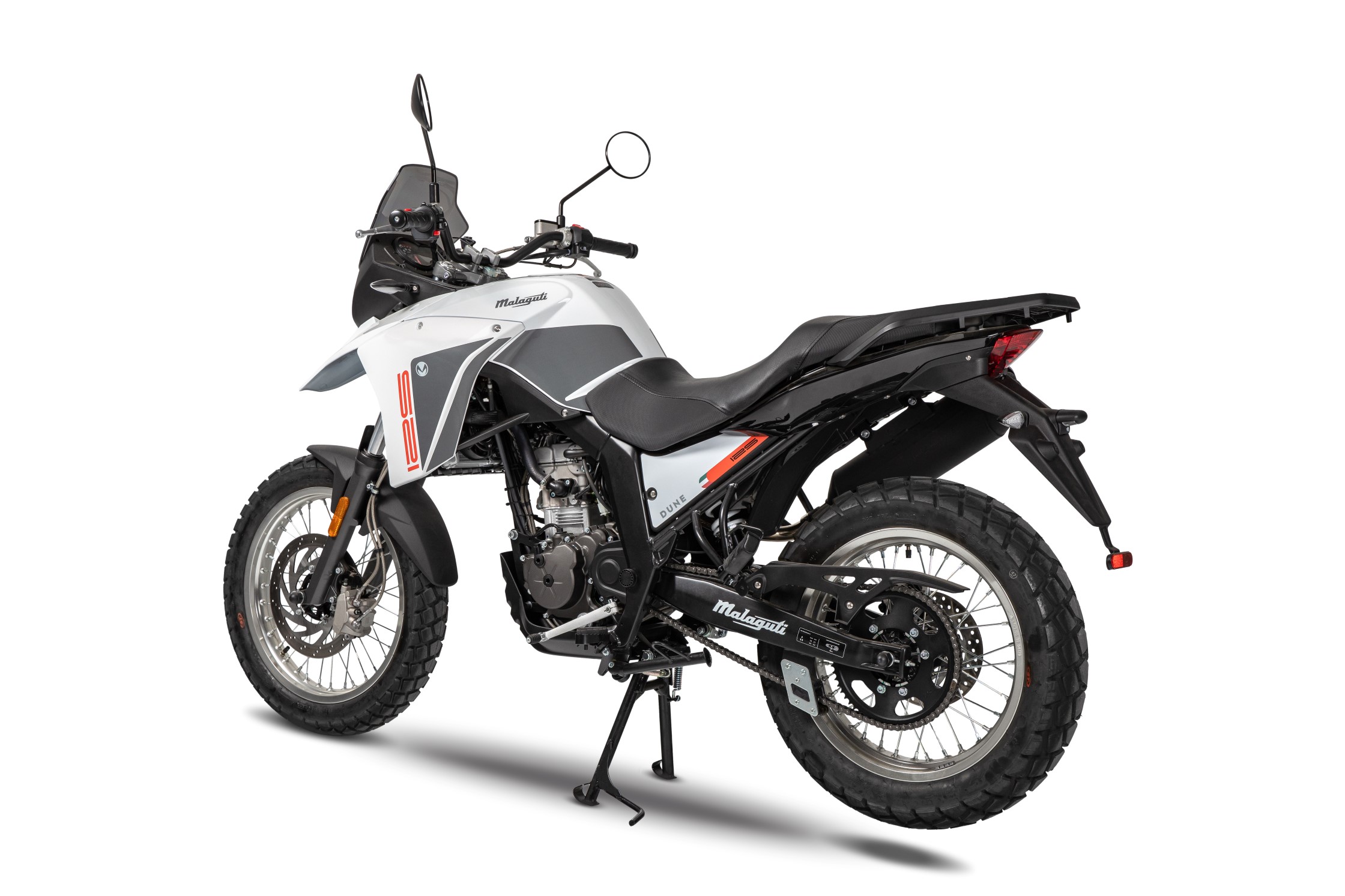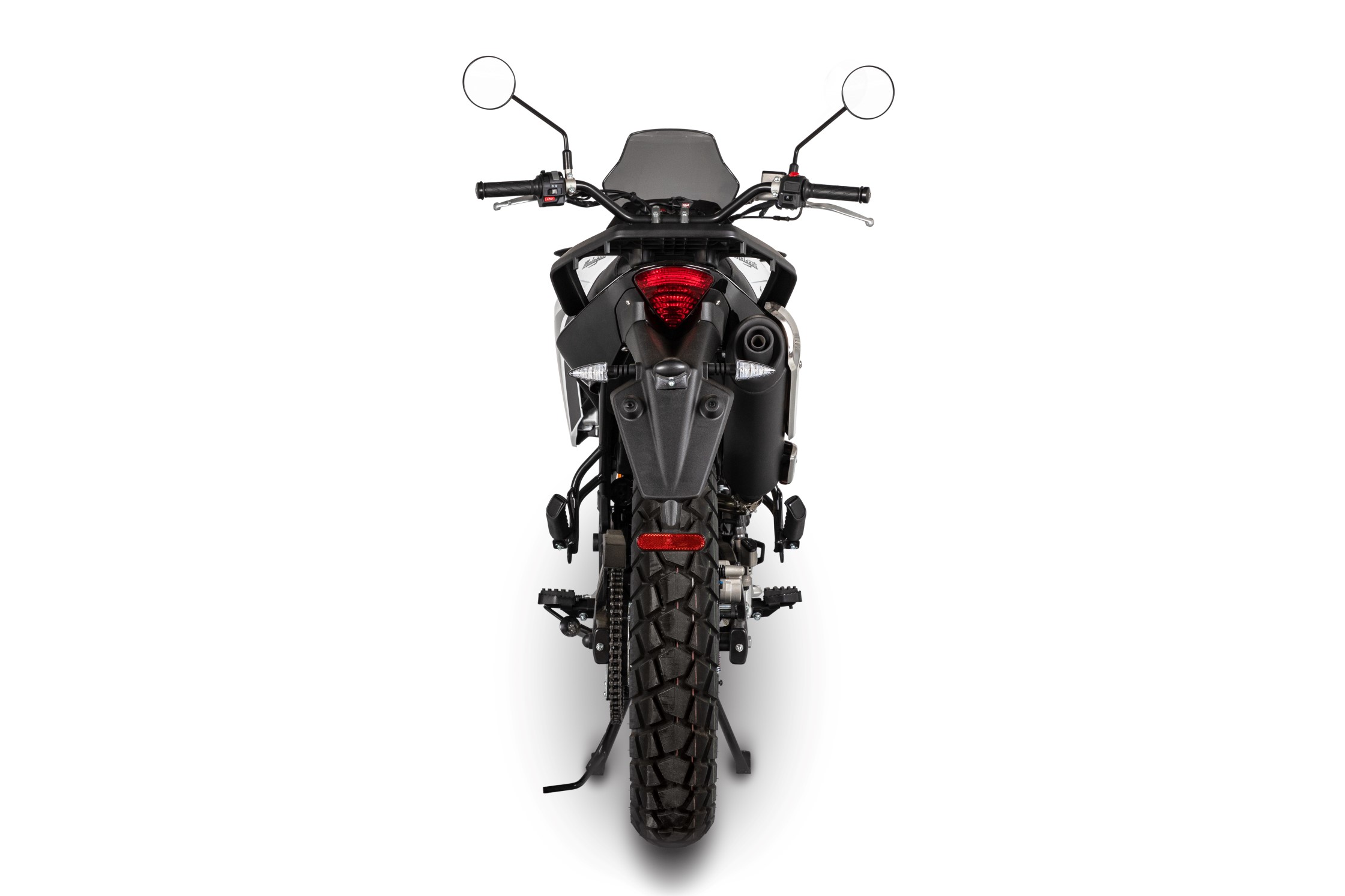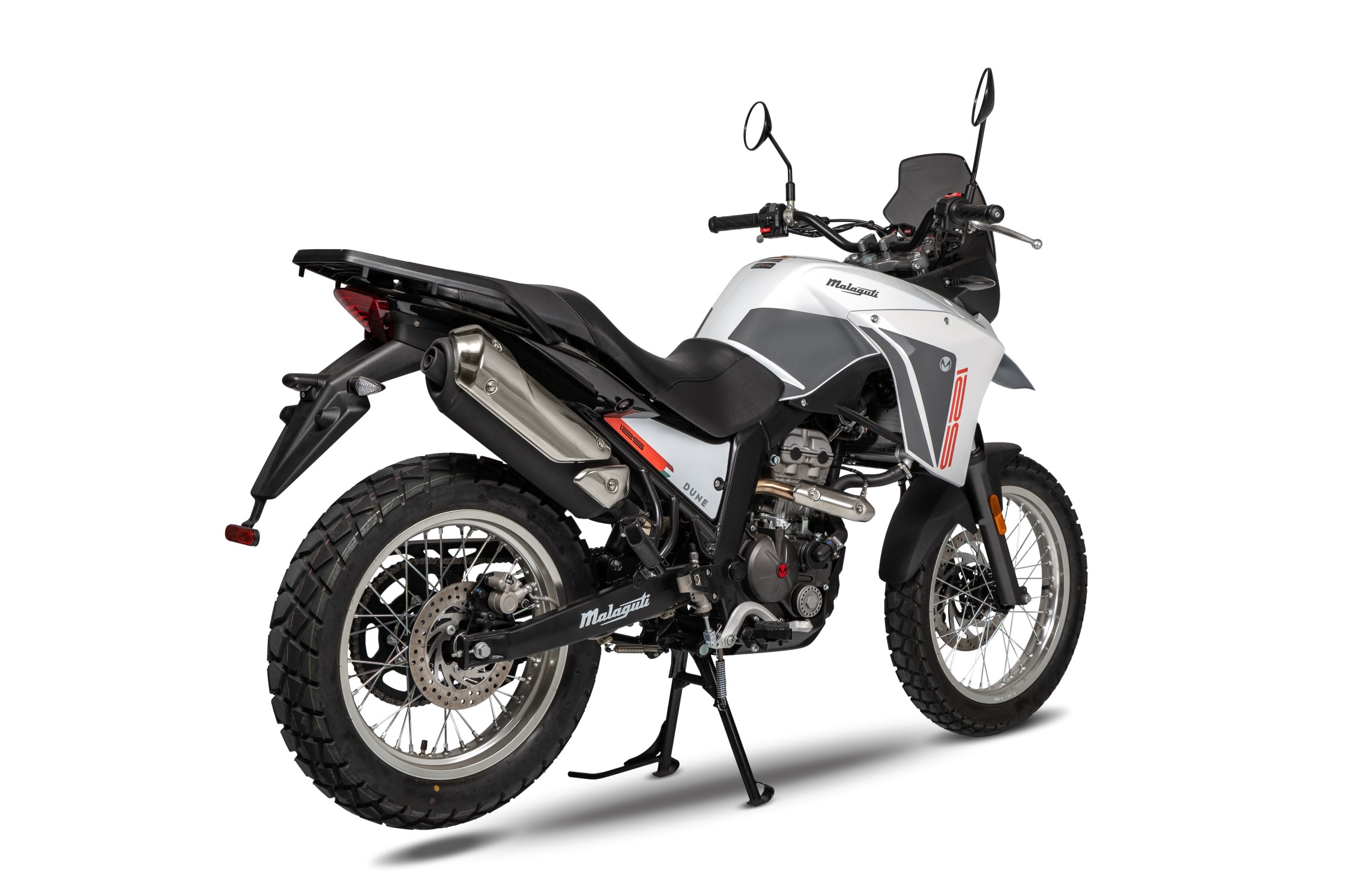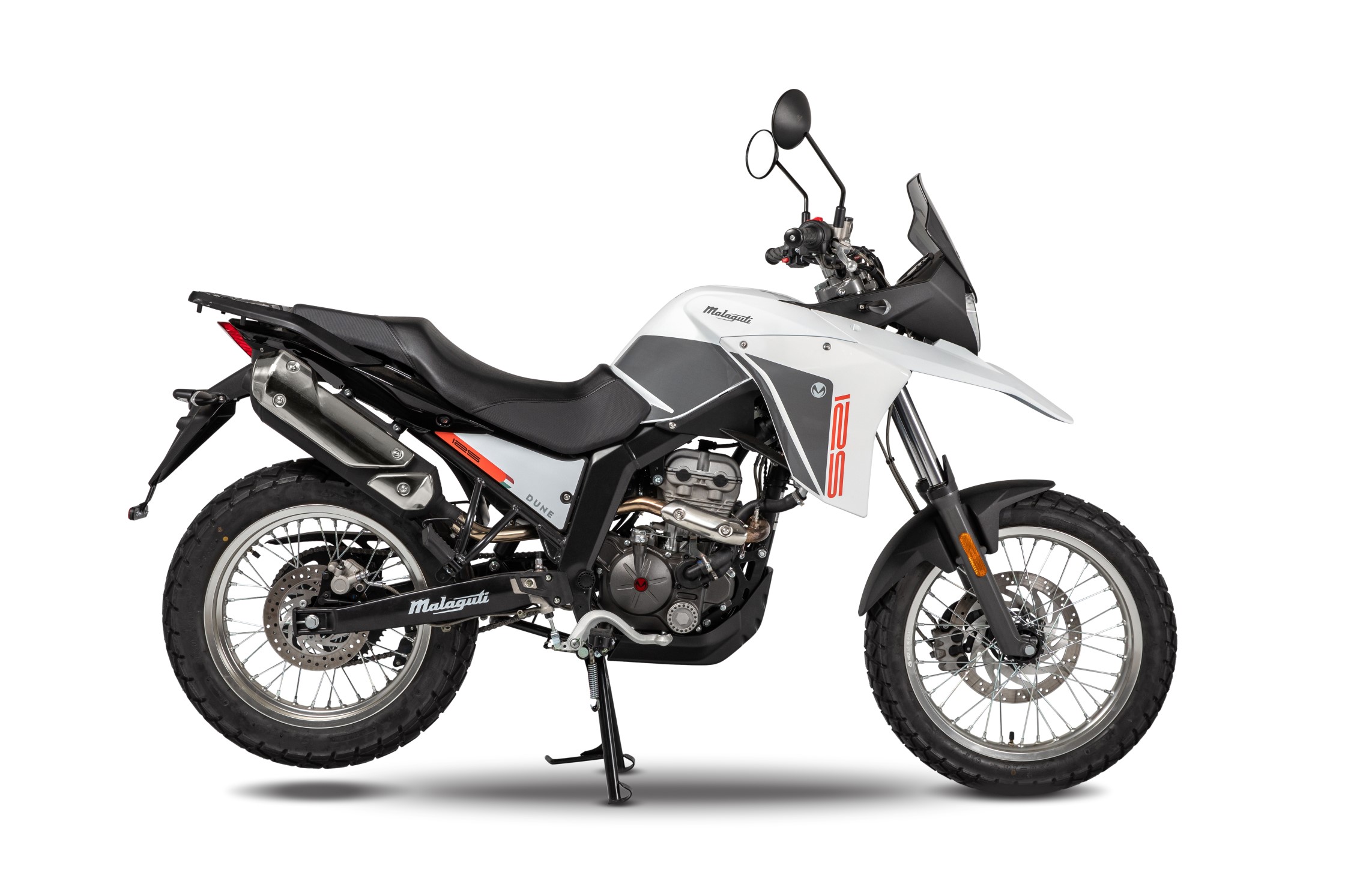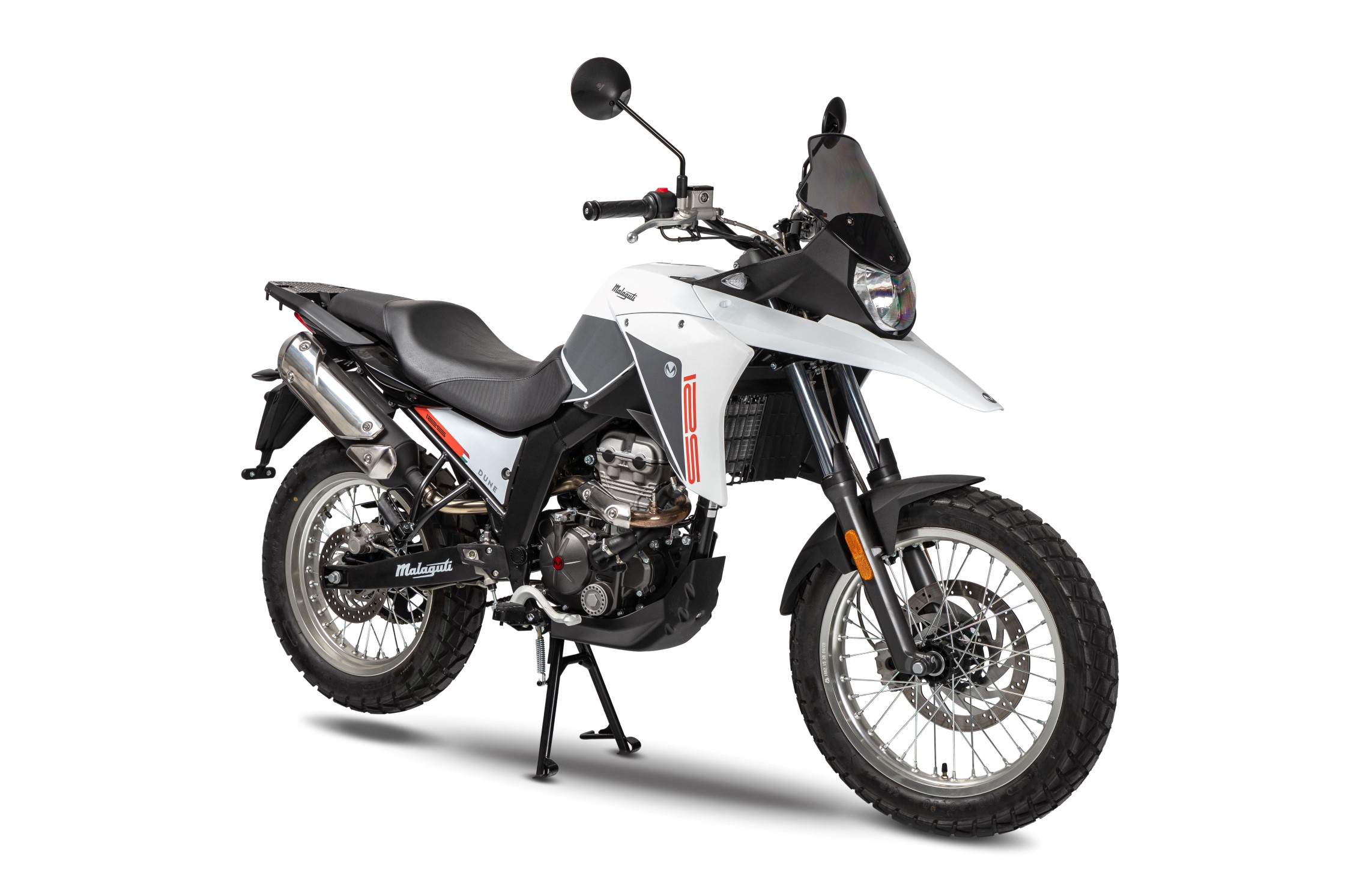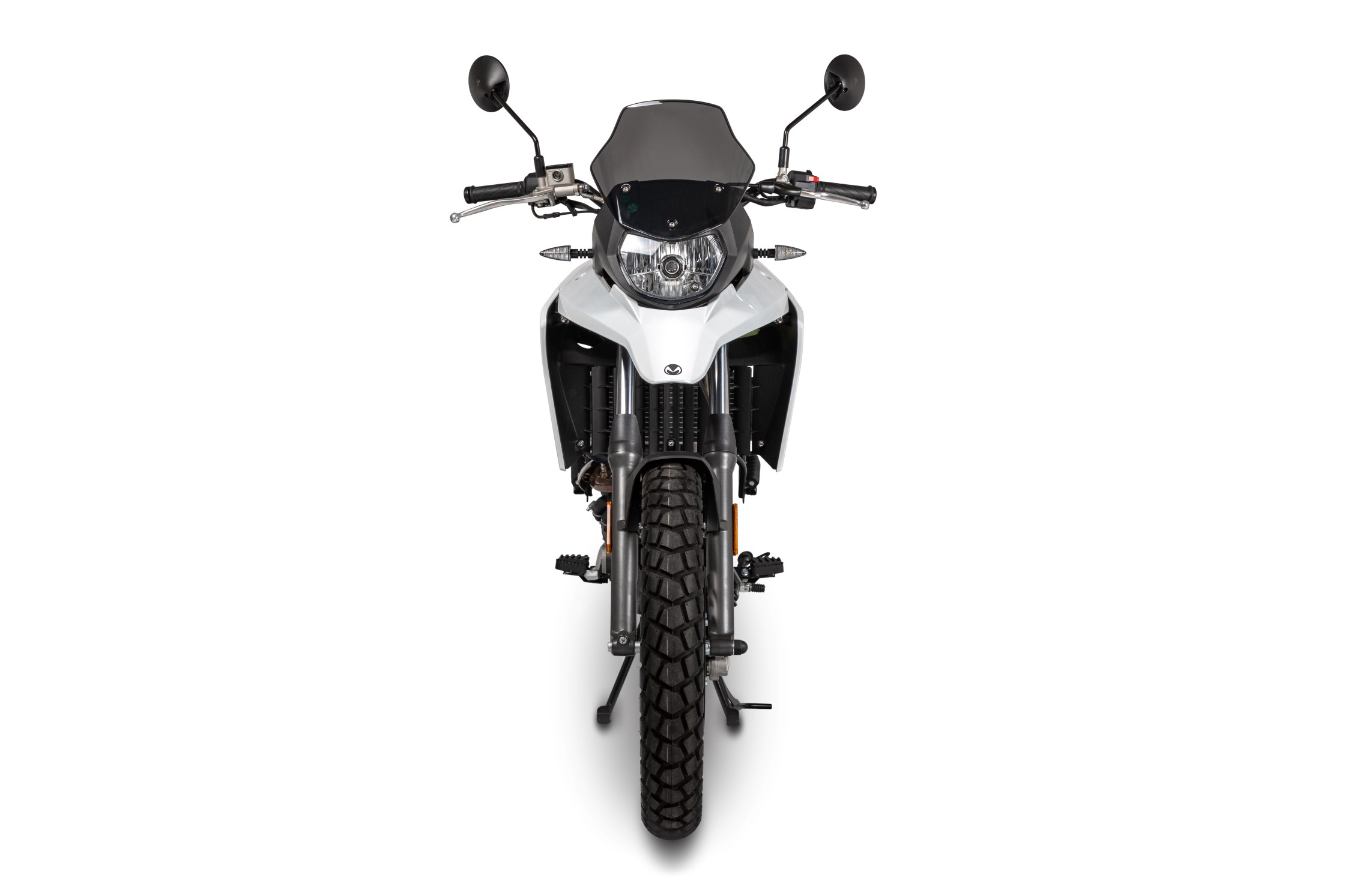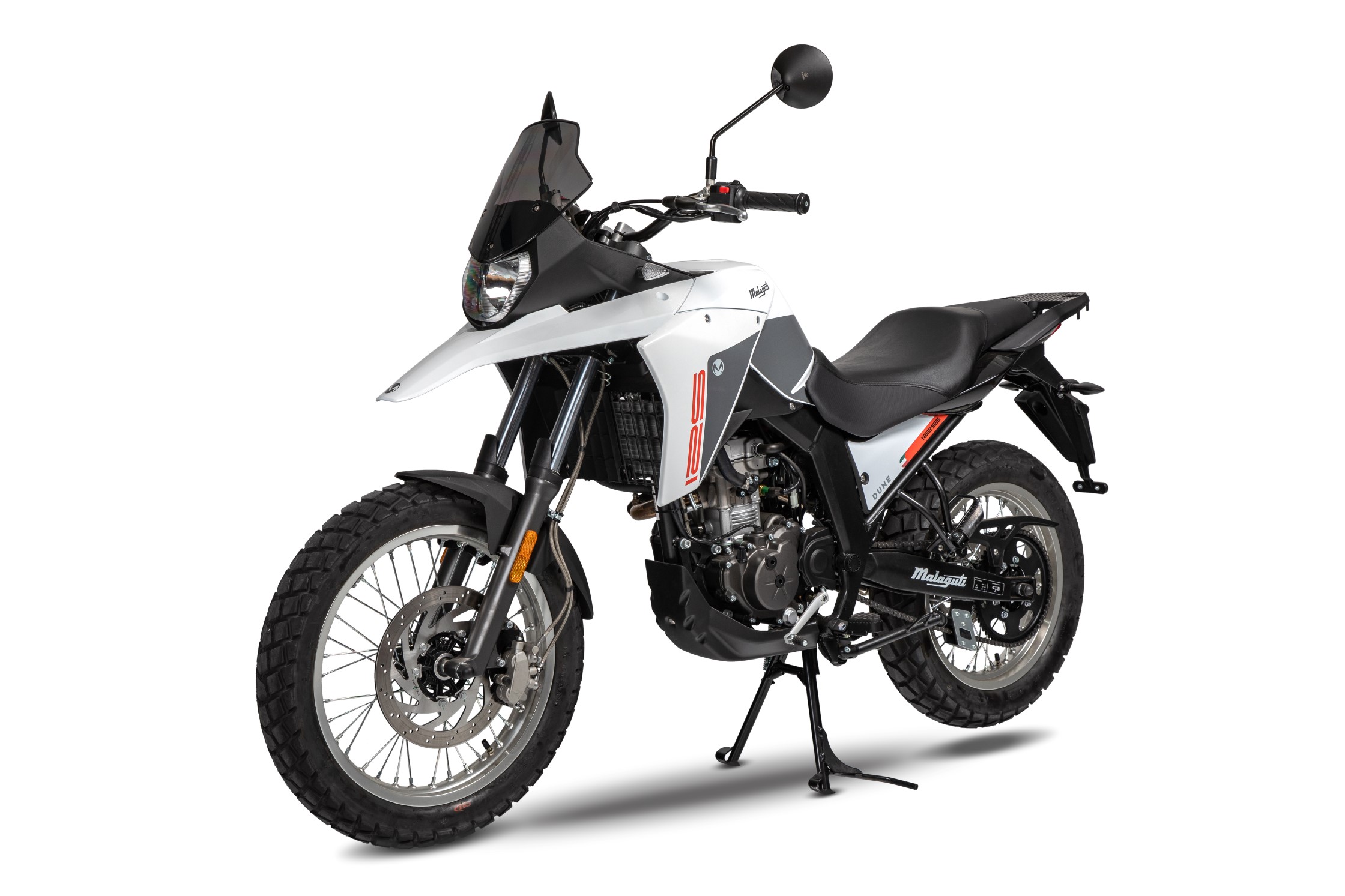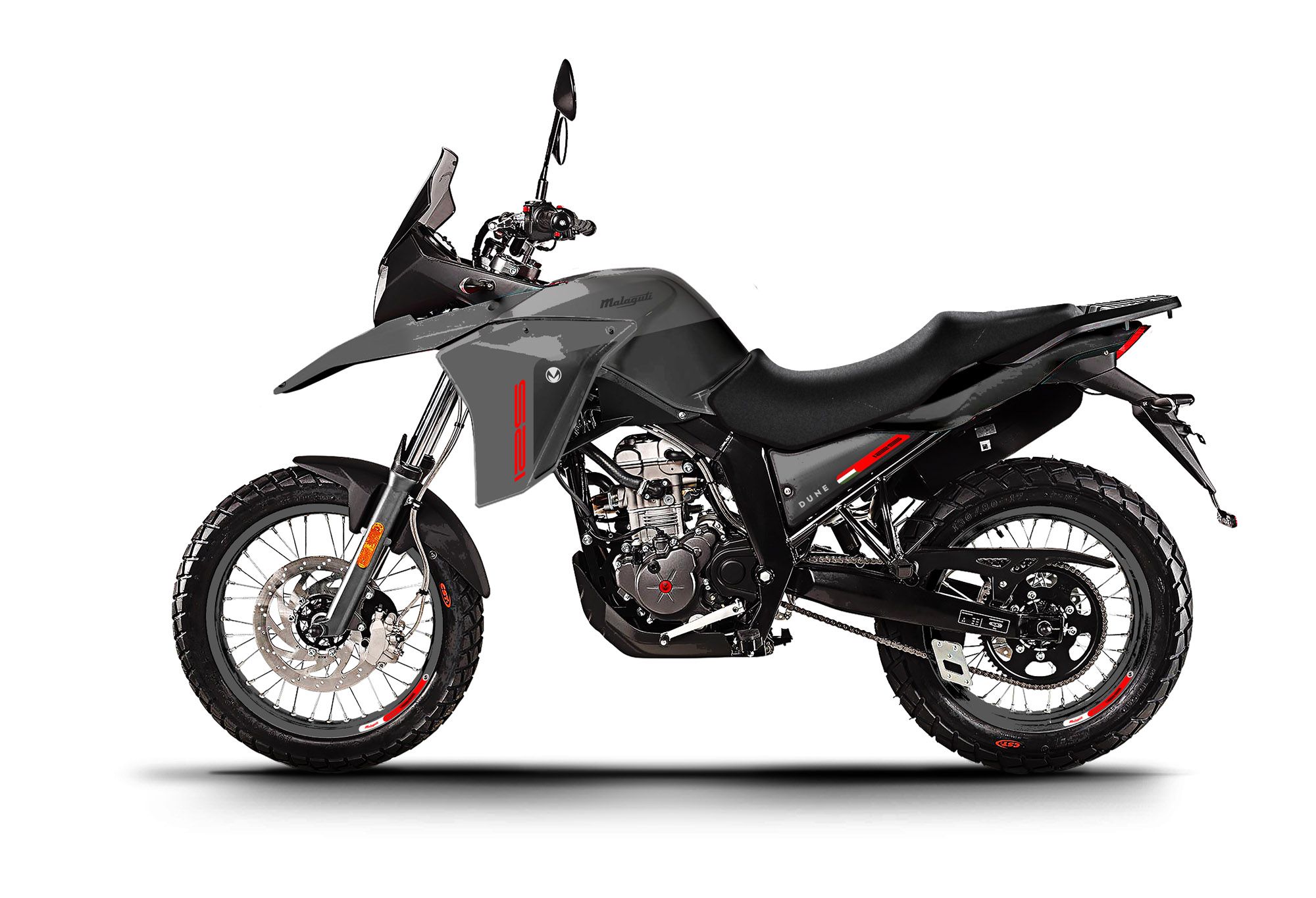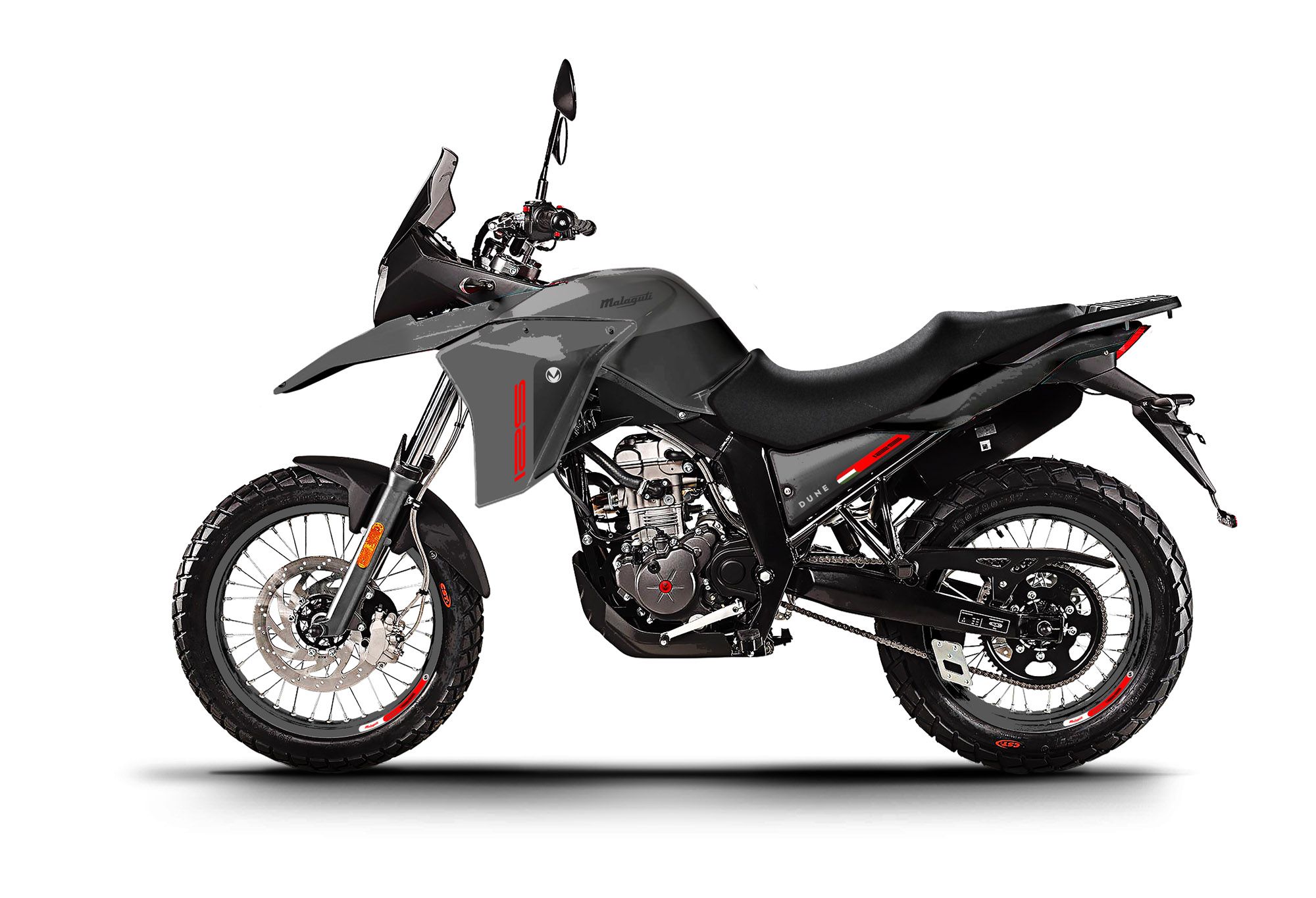 Of je nu over onverharde of asfaltwegen raast, dankzij de 790 mm zithoogte van de DUNE125 heb je een indrukwekkend zicht op de weg voor je.
IK WIL DEZE MOTORFIETS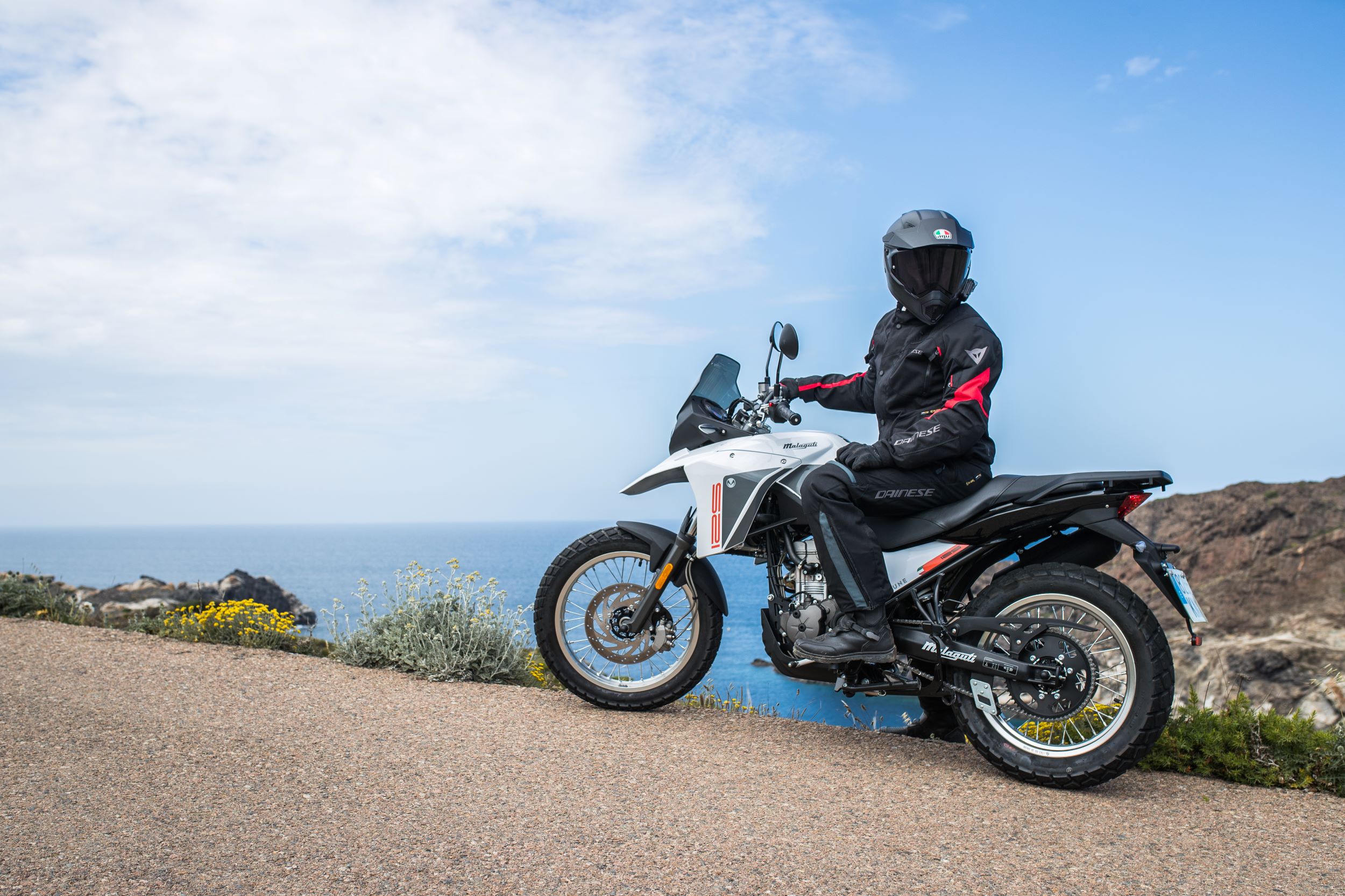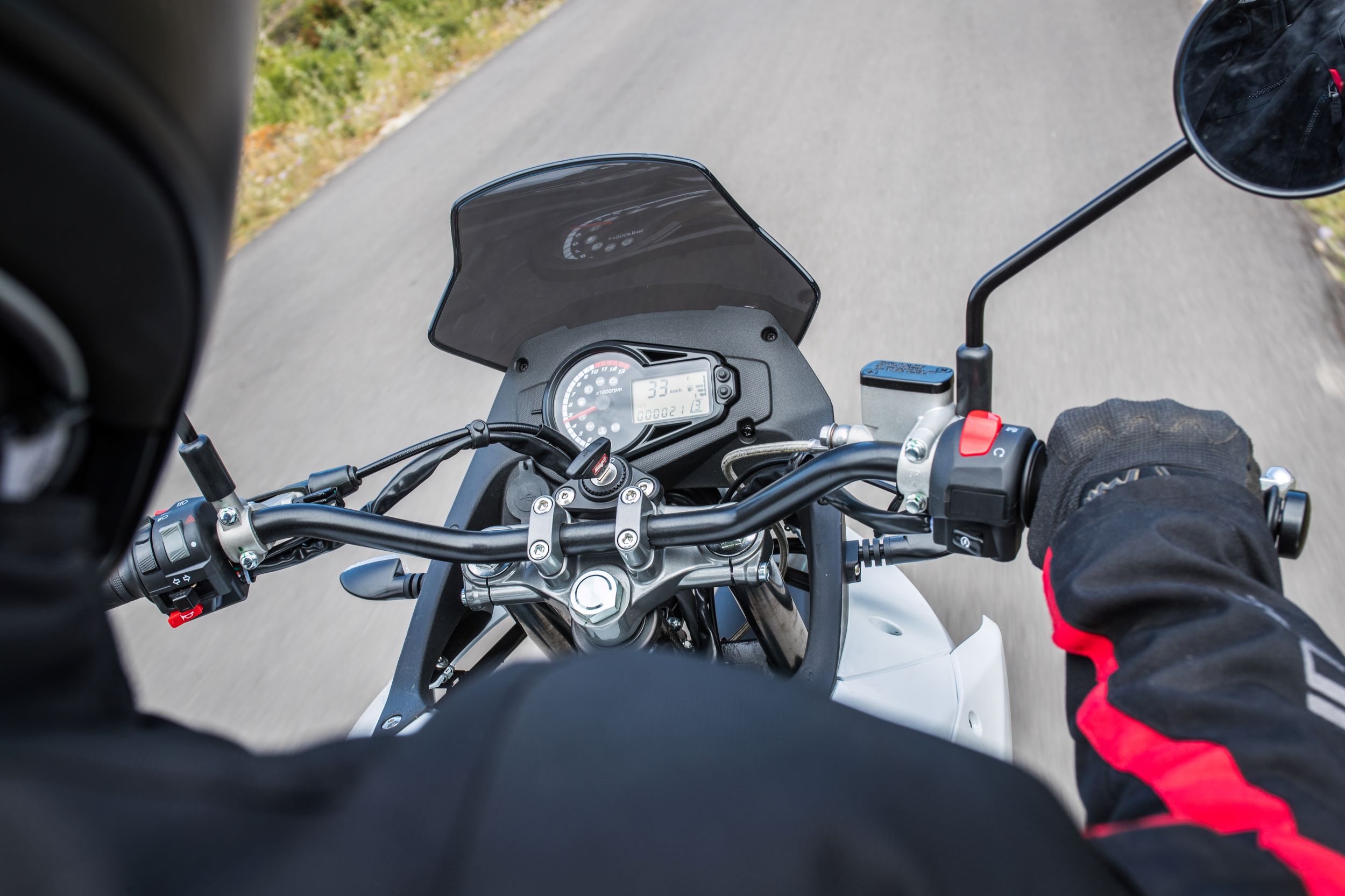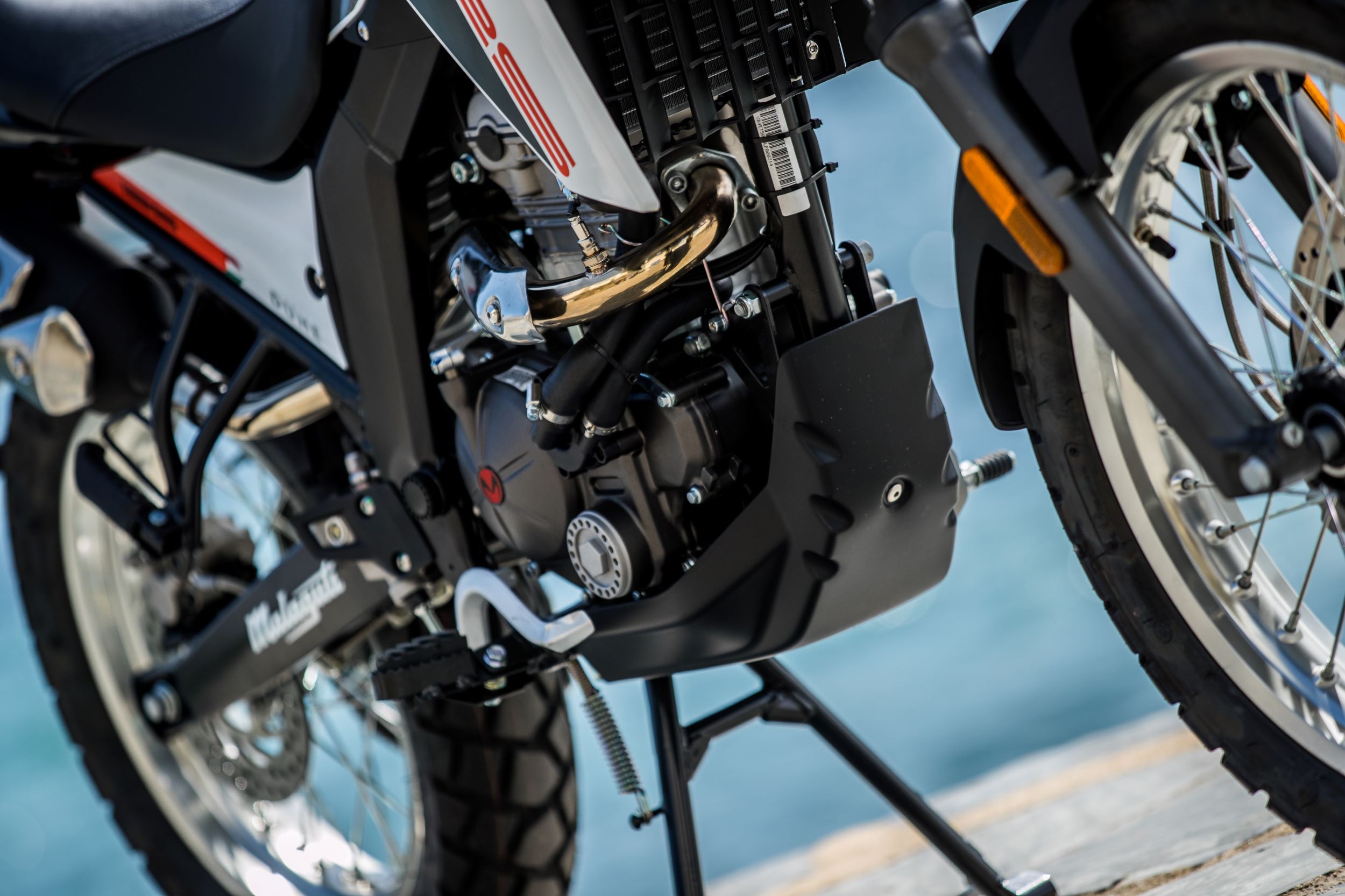 Specificaties
Motor & Transmissie
Motor Type
Eéncilinder-viertaktmotor, vloeistofgekoeld
Versnellingsbak
Geschakelde 6-versnellingsbak
Brandstof
Alleen loodvrije brandstof, Benzine min. 95 Octaan
Chassis
Remmen voor
Hydraulische 2-zuiger remklauw, schijfrem Ø 280 mm
Remmen achter
Hydraulische remklauw met 1 zuiger, schijfrem: Ø 218 mm
Afmetingen & Massa
Massa in ruklare toestand
Toegestaan Maximumgewicht
Maximale Inhoud Brandstoftank
**overeenkomstig Gedelegeerde Verordening (EU) nr. 134/2014 van de Commissie, bijlage VII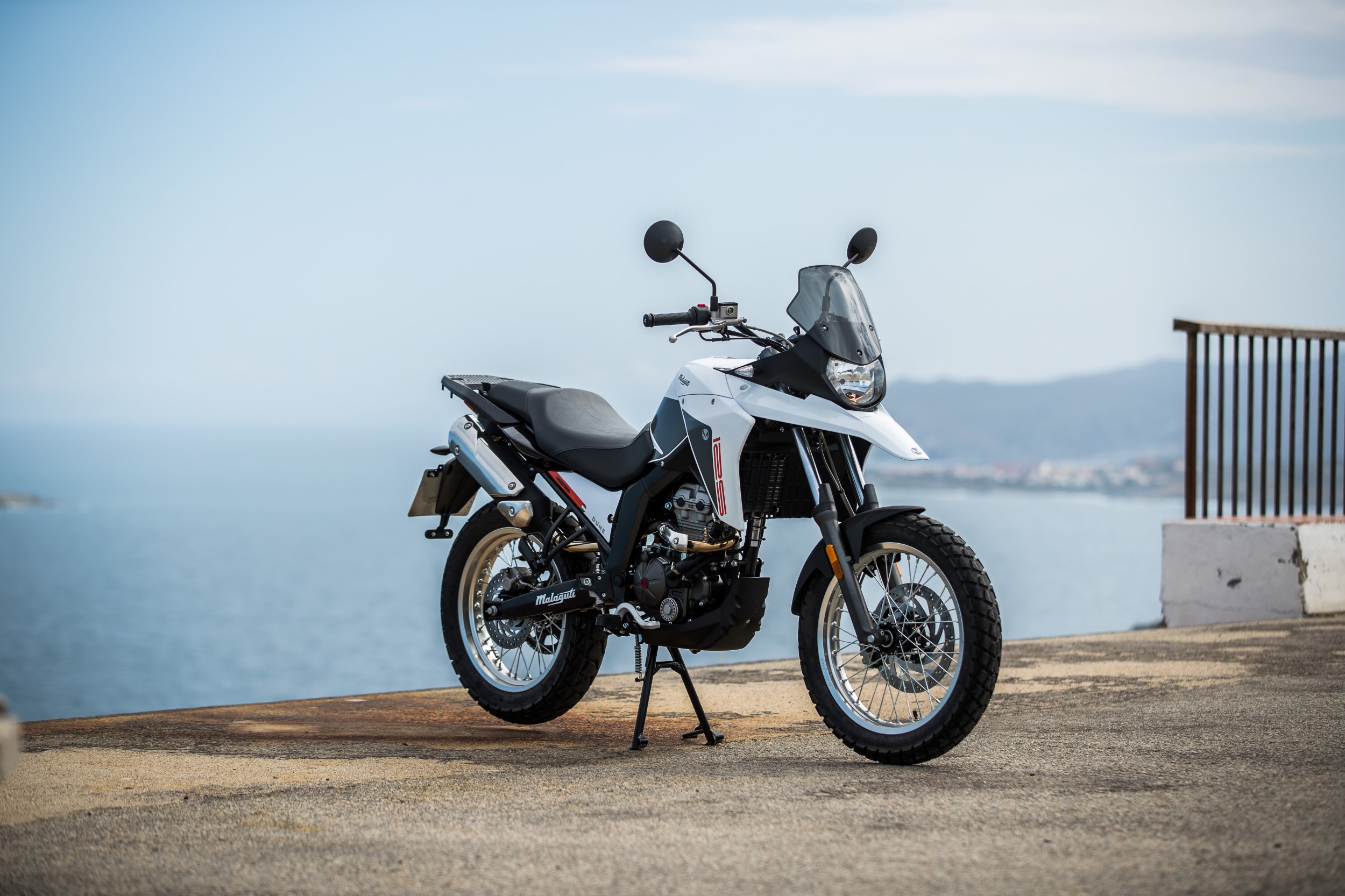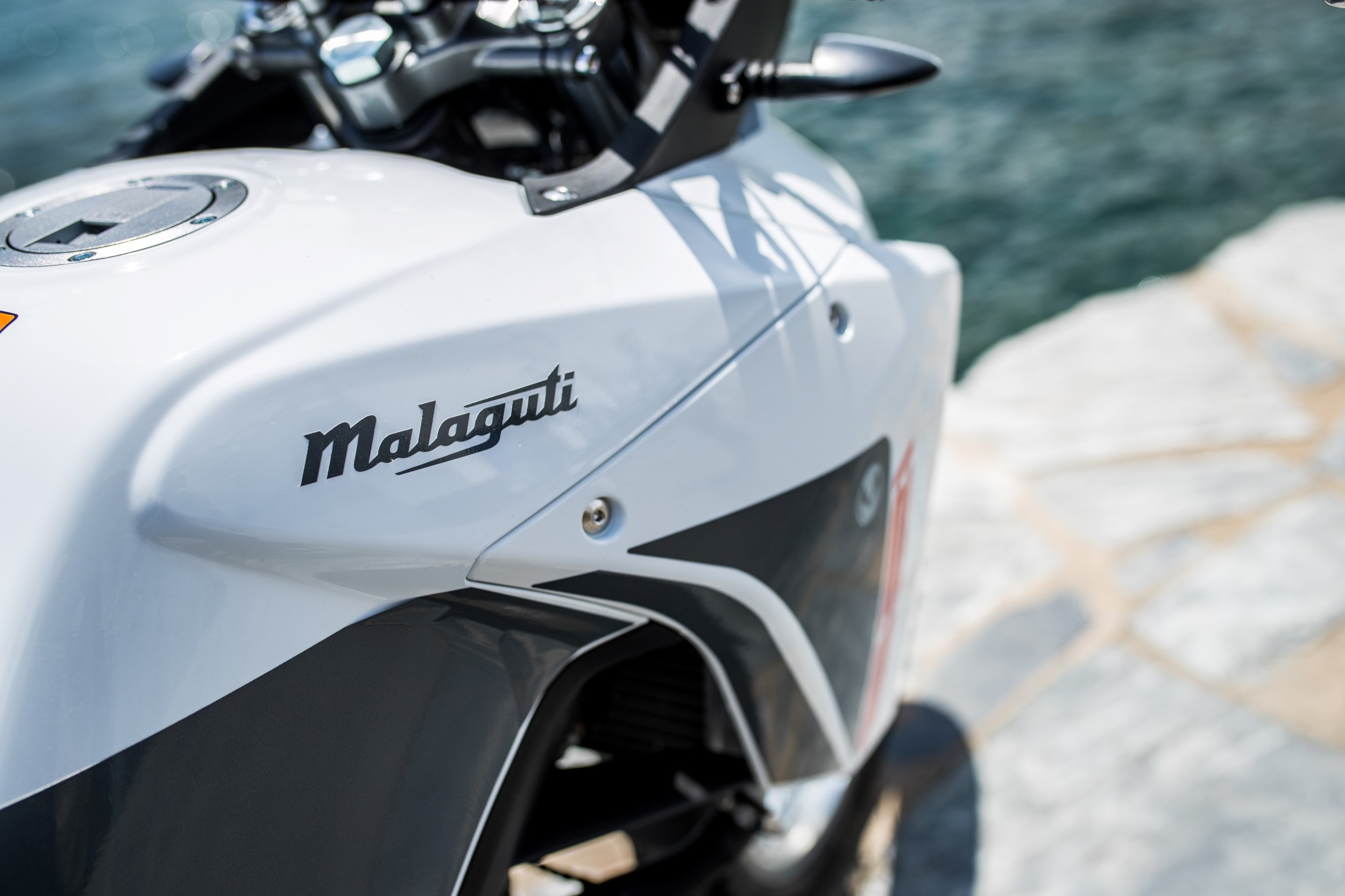 Discover Malaguti's new generation.